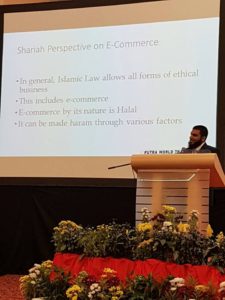 Personal Development Seminars:
Islamic Self-Help offers Time Management Seminars and otheer Personal Development Seminars on each of the following topics from an Islamic Perspective:
1. Time Management Seminars
2. Self Confidence Seminars
3. Inner Peace Seminars
4. Stress Management Seminars
5. Self-Discipline and Growth Seminars
6. Book Writing and Publishing Seminars
There are two versions of each seminar:
1. Concise Version – 3 Hour Seminar
2. Full Version – 7 Hour Seminar
Our workshops and seminars promise highest quality presentations. We utilize the latest teaching techniques and technology, and focus on practicality and positive change. Our presentations and highly interactive and focused, creating a unique experience for all attendees.
If you are interested in organizing a seminar or workshop in your country or city, then email us at caller2islam@gmail.com for more information on cost and availability.
What you can expect to learn in our Time Management Seminars
Although we offer a variety of seminars, time management remains our personal favorite. In this seminar, you and your audience will learn all of the following and more:
Usage of To-Do Lists and Schedules

Understanding your weaknesses

Learning how to focus

Discovering the optimal time for each task

How to tackle large goals and tasks

Methods of keeping track of your time

How to avoid distractions

Organizing your workplace for optimal performance
Contact me at ismail.kamdar@islamicselfhelp.com to get your free analysis.
Getting The Barakah – Time Management E-Book
Be sure to check out our Time Management e-book, which contains over 150 pages of tips and techniques, and is available for purchase for only $8.99. That's 150 pages of Time Management Training for under $10!