World-Class Muslim Entrepreneurs Reveal Their Most Closely Guarded Secrets To Making A Halal Income Online
Free Online Event For Muslim Entrepreneurs Teaches You The Systems and Strategies To Teach You How To Create A Thriving Online Business & Be Part Of The Digital Revolution.
The event starts on:
Monday, January 29, 2018 4:00 PM SAST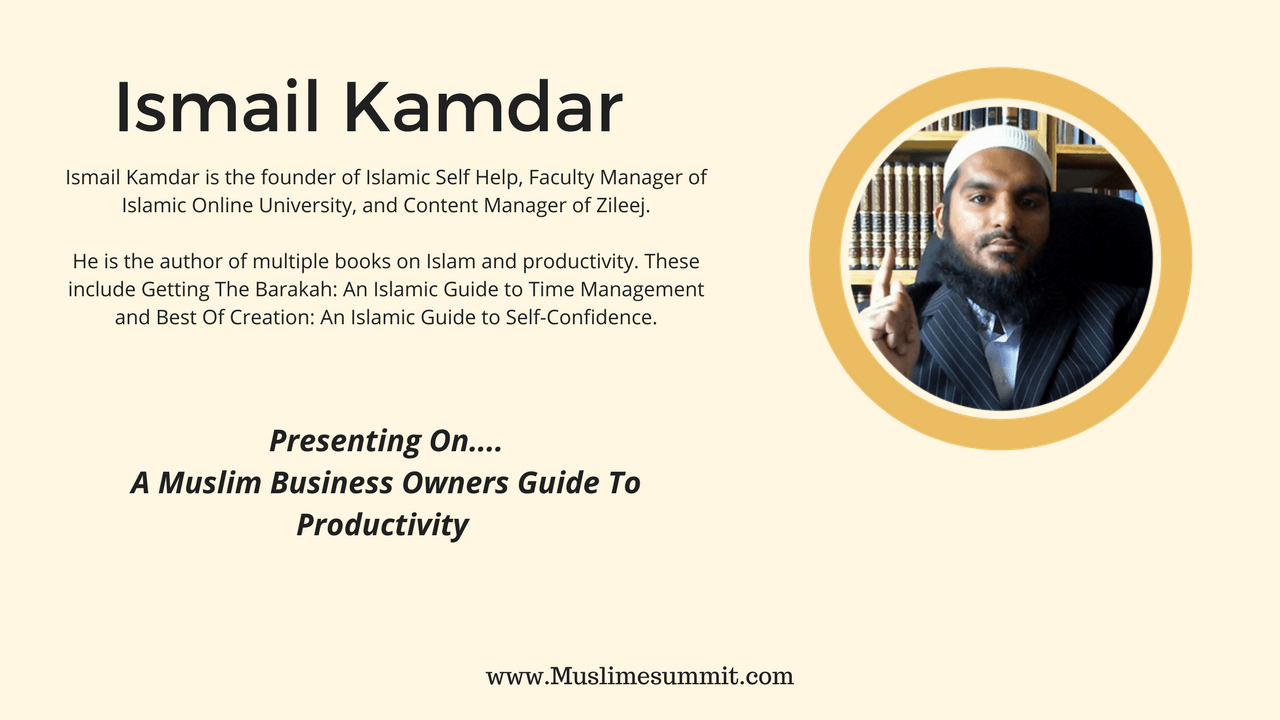 Islamic Self Help's Founder, Shaykh Ismail Kamdar, will be presenting at this event on the topic: A Muslim Business Owner's Guide To Productivity.
Here is a quick preview of his presentation:
To get the full presentation, sign up for the summit today.
Is This Event Really For Me?
If you fall into one of the following categories, then this event is perfect for you.
You Are Currently Unemployed Or In A Job You Hate & You Want To Start You Own Online Business.
The idea of starting an online business intrigues you, but you don't know where to start.
It all seems so overwhelming and confusing.
If this sounds like you, this Summit is definitely for you.
Newbie
You just started an online business and it seems that everywhere you turn, there's some new promotional technique or social media strategy.
You feel overwhelmed & confused and don't know which are the right strategies for you. You just want to make your first $1,000 online.
This summit will show you how to start earning your first dollars online.
Intermediate
Your online business is already making some money, but you want to scale it up a notch and turn the trickle into a steady stream of income.
If so, this Summit is definitely for you. You will learn business building strategies that will take your business to five figures and beyond.
Advanced
You have a successful online business that is already earning a full-time income, but you are ready to take it up a notch to six-figures and beyond.
If so, then this summit is the best place to learn from…..because you will be learning from people who have done so themselves and who are willing to share their closely guarded strategies and secrets with you.
NOTE: The links in this post are all affiliate links.