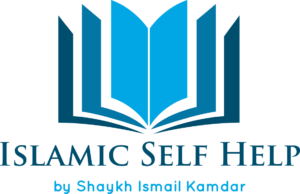 What is Islamic Self Help?
Self Help is a genre of literature that focuses on giving you the tools to help yourself improve as a person. Books focusing on confidence, stress management, time management, anger management, goal-chasing, focus, concentration, and positive psychology all fall under the category of Self Help books.
Essentially, it is a resource that you use to improve in a specific area of your life. So, Islamic Self Help focuses on providing Self Help products with an Islamic Perspective.
There is a great need for books focusing on Personal Development (another name for Self Help) from an Islamic Perspective. This website is dedicated to helping Muslims reach their full worldly potential without any compromises to their religion.
Through Islamic Self Help, we hope to provide you with products that will help you grow professionally and spiritually, as a 21st century Muslim. We currently offer ten eBooks and six online courses in this field. Check out our eBooks and courses sections for more details.
Our Vision
Shaykh Ismail Kamdar founded Islamic Self Help in April 2015. It was established as a resource to help Muslims grow professionally and tap into their true potential. This in turn will lead to a generation of confident professional practicing Muslims who will lead the socio-economic revival of Islam, in shaa Allah.
Not sure where to begin? Why not subscribe to this blog and receive a free copy of my e-book "10 Self-Help Tips from 10 Authentic Hadiths". This will give you a taster of what to expect.
Support Islamic Self Help
Currently, Islamic Self Help is run entirely by Shaykh Ismail Kamdar. The running costs of the website and production costs are currently covered by him alone. If you would like to assist financially to this project, use the link below to send us a financial contribution: