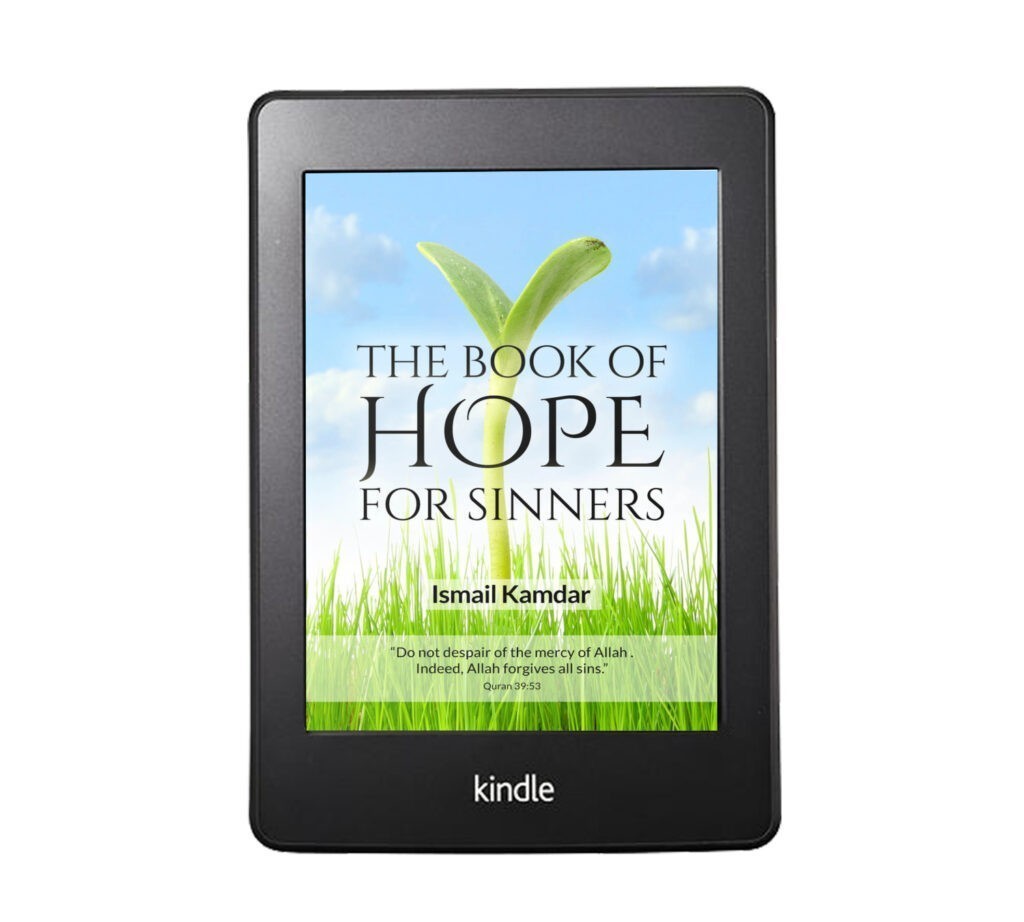 The Book of Hope for Sinners
Islamic Self Help is excited to announce the latest book from Shaykh Ismail Kamdar: 'The Book of Hope for Sinners'.
The Book Of Hope For Sinners is a compilation of Quranic verses and Hadiths (with commentary) focused on inspiring hope and transformation for those who have fallen into sin.
Book Description
Every human sins, but Islam shows us a way back regardless of how severe or many our sins are.
Every human sins, and God accepts the repentance for all sins. This beautiful book was written to inspire every sinner to hope in God's Mercy, seek His Forgiveness, and work towards spiritual transformation.
In this book you will find various verses of the Quran and narrations from Prophet Muhammad (peace be upon him) aimed at inspiring the soul to have hope in God's Mercy and Repent.
Islam is the religion of hope and mercy, and this book was written to help sinners experience that hope and mercy once again.
About The Author
Shaykh Ismail Kamdar is a graduate of a traditional Alim program and also holds a Bachelors in Islamic Studies. He has studied Islam in both tradition and modern settings and has been a student of Islamic Studies for almost two decades.

He began studying Islam full-time at the age of thirteen, began preaching at the age of sixteen, and wrote his first book at the age of twenty-three. Over the years, he has taught multiple courses and seminars around the world, and has worked with multiple leading Islamic organizations across the globe.

He currently works from home freelancing for various organizations and companies, while homeschooling his children and writing books. He hopes to inspire the ummah to return to their former glory and become a role model for the world once again.
Get Your Copy Today:
PDF Edition: https://gumroad.com/l/bookofhope
Kindle Edition: https://www.amazon.com/Book-Hope-Sinners-Ismail-Kamdar-ebook/dp/B07L8D84LK
Paperback Edition: https://www.amazon.com/Book-Hope-Sinners-Ismail-Kamdar/dp/179136019X
PDF Alternative Link: https://payhip.com/b/g2JV