What is Islamic Self Help?
Before looking at what is Islamic Self Help, let us define the genre Self Help. Self Help is a genre of literature th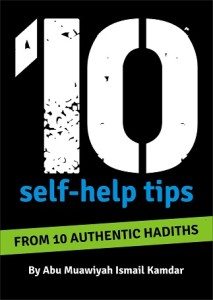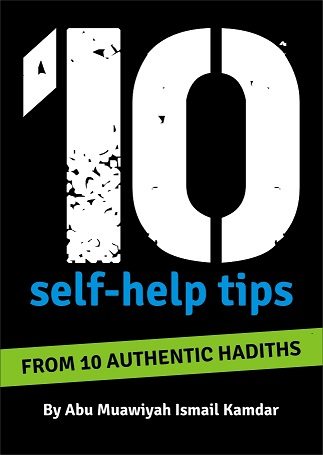 at focuses on giving you the tools to help yourself improve as a person. Books focusing on confidence, stress management, time management, anger management, goal-chasing, focus, concentration, and positive psychology all fall under the category of Self Help books. Essentially, it is a book that you purchase to assist yourself in improving in a specific area of your life.
Self Help books are very popular in the twenty-first century due to the deficiency in our education system. The current school system is a twelve-year process of sapping one's creativity, confidence and optimism, and a system in which important life skills like time management and goal-setting are overlooked, while the syllabus focuses on less important subjects like algebra and biology.
As a result, many young adults enter the adult world with no clue regarding what they want to do with their lives and how to achieve such goals. Algebra, second languages and biology aren't going to help much if we have no idea what we are doing on this earth or what we plan to do with the rest of our time here.
This creates a dilemma for many adults who are wondering aimlessly day to day, just following social norms and suppressing all their unique talents and skills just so that they can fit in. Self-Help books exist to fill this void.
The problem for Muslims, however, is that most Self-Help books are written from a secular perspective leaving many readers puzzled as to whether the tools and skills taught therein are acceptable in Islam or not.
This is where I decided to step-in. Over the past six years, I have read dozens of Self-Help books and as a graduate in Islamic Studies, I analysed each principle and tool in light of the teachings of Islam. This allowed me to sift out the Halal from the Haram.
I realized there is a great need for books focusing on Personal Development (another name for Self-Help) from an Islamic Perspective, and decided to dedicate the next few years of my life to writing such books and articles. This is why I decided to start this website and dedicate it this topic. So inshaa Allah, through the articles and books on this website, I hope to share with you many tips and skills related to personal development, helping us all grow professionally and personally.
Not sure where to begin? Why not subscribe to this blog and receive a free copy of my e-book "10 Self-Help Tips from 10 Authentic Hadiths". This will give you a taster of what to expect.