Alhamdulillah, I am happy to announce the launch of the Islamic Self Help Learning Academy's first course '5 Basics of Time Management'. 
The learning academy has been established as an expansion of Islamic Self Help.com as a platform to provide visual learning on Self Help topics.
Initially, Islamic Self Help was going to focus entirely on eBooks and articles, but many readers indicated that they prefer to learn through videos. Based on the high number of visual learners to follow our blogs, I decided to expand by launching the learning academy.
The courses on this website will be recorded in video format and in keeping with the latest research will feature video lectures under 6 minutes each. Research indicates that people are best able to focus on and remember what they learn from video lectures if they are under 6 minutes.
It also shows that longer videos are harder to maintain concentration on, and one doesn't remember everything that is said. In keeping with this research, all video lectures at the learning academy will be under 6 minutes, but each video is packed with enough information to change your life!
The learning academy will focus on two types of courses: Personal Development and Life Skills. 5 Basics of Time Management is our first personal development course, and '8 Fundamentals of Public Speaking' is our first life skills course.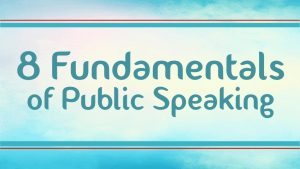 The videos are recorded by me and will be accompanied by notes, quizzes, and a lot of bonus material. These courses will serve as a great platform for visual learners to gain knowledge of important life skills and grow into professional, practicing Muslims.
I have very high goals for the learning academy, and plan to launch at least 5 courses a year in the fields mentioned. You can sign up for our first course here. Every lecture has a comment section which I will check daily, and I will be constantly updating the courses with new content whenever needed.
I look forward to seeing you all in the courses!