Reasons to learn time management
Every Muslim must learn time management and here is why:
One of the more irritating parts of being a Muslim who is focused on time management is that I end up spending a lot of time waiting for others. This is because many Muslims are late for everything, from appointments to classes, meetings, and even Salah. In general, if someone plans to meet me at 6pm, I am usually there at 5:45pm and they usually pitch up around 6:30pm. (at the earliest)
Being late for appointments and Salah are such a norm in Muslim society today, that we even joke about it and call it MST (Muslim Standard Time). As funny as that sounds, it does indicate a problem with our ummah, a lack of time management.
As Muslims, time management should be a skill we as a community should master, at least for the following three reasons:
1. We will be asked by Allah about our time and how we spend it
"Take benefit of five before five: Your youth before your old age, your health before your sickness, your wealth before your poverty, your free time before you are preoccupied, and your life before your death" (Narrated by Ibn Abbas and reported by Al Hakim)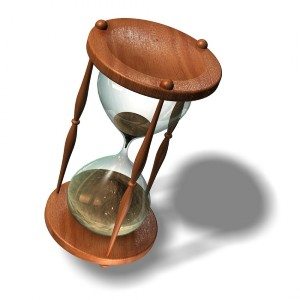 This hadith lists five blessings which each of us will be questioned about on the Last Day. Allah will ask us how we spent our youth, our health, our wealth, our lives and our time. Knowing this, how can we justify wasting our lives away  without any control over how we spend it?
As believers, we must take stock of our time and hold ourselves accountable for how we manage it before Allah calls us into account for it on the Last Day.
2. We know that life in this world is temporary
"Definitely, I made whatever is on this earth beautiful to test which of them are best in their deeds, and I will make all of it into dry soil," (Surah Al-Kahf 18:7-8)
This world is a test and it will eventually come to an end. Knowing that the world will end and that our time in this world is likely to end long before that should create a sense of urgency in how we live our lives. We only have a limited amount of time to make things count and to accomplish as much as we can. Knowing this, there is no excuse for the mismanagement of our time.
3. Time is a provision from Allah
"There are two blessings which many people lose: (They are) health and free time for doing good." (Bukhari 8/421)
Many people think of only wealth as Rizq (sustenance) but our health and time on this earth are also provisions from Allah, and just like we are accountable for our we spend our wealth, we are accountable for how we spend our time.
Time is an asset, if mismanaged it can lead to years of regret. If managed well, it can lead to accomplishing more in our short time on earth that you thought possible. The choice is yours, each individual needs to realize the value of their time and make every day count. This is why every Muslim must learn time management.