Top 6 Books I Read In 2016
At the start of 2016, I set a goal for myself to read 40 books. Alhamdulillah, by the end of 2016, I had read 43 books.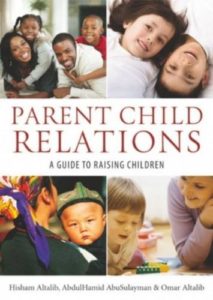 Both meeting and surpassing the goal. As I did last year, I am going to list the top books I read this year and explain why they were so important.
Before that though, I want to share with you why I set this annual goal for myself. Reading is crucial for personal development. Every year that passes by without you reading a new book means your knowledge is outdated by a year. Reading the latest books and research keeps our knowledge up to date and relevant.
I personally read across all fields that I find relevant to my life. As you will see in this list, the genres vary from Islamic Studies to Business. The rule is simple: if it will benefit my life in any way, I will read it. I say this to encourage you all to set similar goals.
Personally, I use Goodreads to set the annual goal and keep track of it. It has proven to be a valuable tool and I may have missed my goal had I not been using it. Give it a try this year and set for yourself a goal to read at least 12 books this year. (one a month)
 Runner Ups
These are books which I benefited from in 2016, but didn't leave the same impact as my top six:
6. Outliers – Malcolm Gladwell
Just like last year, a Malcolm Gladwell book makes my top list. Although last year, David and Goliath was number one. Outliers focuses on theories of success and proposes that nobody is a success on their own. Each person is aided by factors like where they were born, the opportunities they received and the people they met.
It is a fascinating book that proposes many alternative views on how people get to the top. The most famous theory that it proposes is that it takes ten thousand hours of practice to become an expert at something. Its an interesting theory, and only time will tell how true it really is.
5. Elon Musk – Ashlee Vance
This book revived my desire to produce things that change the world. The biography of Elon Musk is really inspirational for entrepreneurs. It shows us the biography of someone who is still around and chasing high goals which others deem crazy.
That is the point though. Our goals need to be crazy if we want to accomplish anything. Crazy goals lead to amazing results, which can be seen in Elon Musk's success with Tesla. The initial reason I purchased this book was my fascination with Tesla and SpaceX, but I didn't expect to enjoy it so much, or be inspired by it as much as I was.
4. 1001 Inventions – Salim Al-Hassani
I purchased this book initially to teach my children. I did not expect to be so greatly inspired by its contents. If the biography of Elon Musk showed how people today are still inventing amazing things, 1001 inventions shows how many amazing things Muslims have invented throughout history.
These two books together have inspired me to revive this legacy of Muslim inventions. 1001 Inventions is beautifully written and illustrated, and I believe every Muslim school and home should own a copy of it.
3. The 10x Rule – Cardone Grant
This is the one audiobook I am adding to this list. The 10x Rule is a powerful book for entrepreneurs. The book focuses around one core concept: whatever works, do it ten times over. It is a short simple rule, but has the potential to change your business, and is explained very brilliantly in this book.
2. Lost Islamic History – Firas Alkhateeb
I love Islamic history and have read hundreds of history books throughout my life. Despite that, Lost Islamic History has stood out as one of the most beautifully written Islamic History books I have read. This book summarizes the entire history of Islam from the time of the Prophet Muhammad (peace be upon him) until today.
However, it doesn't just focus on the politics, but includes the scientific history of each time period as well. This is a unique aspect which is missing in many history books, and which made it so special. If you read just one book on Islamic History this year, make sure it is this one.
1. Parent-Child Relations – Hisham Al-Talib
This was the first book I read in 2016, and I immediately knew nothing was going to top it as the best book of 2016. This book is a comprehensive, well researched 600+ page manual on parenting. I have never in my life read such a well researched and thorough parenting book, and it has been a real game changer for me. Every Muslim parent should own a copy of this book and study it thoroughly. It is that good and that important
These were my top six books I read for 2016. What were yours? Comment below!